Culture at DMI
Our organization offers unlimited opportunities for growth for those who chase excellence. We encourage our team to learn and grow through a combination of traditional methods and innovative out-of-the-box experimentation.
Engagement – As a people-first organization, we remain constantly engaged with our team. From celebrating festivals and happy hours together to talent shows, competitions, and domestic and international offsites, we host fun activities so that we can bond and grow together.

Safety – Team safety is a priority for us. We provide comprehensive health coverage for our team and their immediate and extended families. We also encourage work-life balance through various initiatives including flexible leave policies and a crèche facility on-site.

Open Leadership – Our leadership is friendly, open, and approachable and always makes themselves available to share ideas and offer guidance. We regularly host Town Hall sessions with and talks with our leadership teams and are continually looking to identify future leaders.

Awards and Recognitions – To incentivize and encourage our team, we constantly acknowledge ingenuity, commitment, and performance. We recognize and appreciate whoever demonstrates exceptional performance, innovative ideas or process improvement, teamwork, leadership qualities, and collaboration skills with monthly, quarterly and annual awards.

Community Impact (CSR) – We pursue social causes that are close to our heart and directly impact our community including healthcare, education, housing, and safety.
Message From HR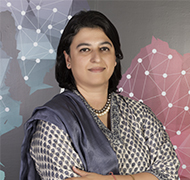 "DMI has a unique work culture which encourages all of us to be our best selves. We are all fundamentally different people – with diverse work experience, different interests and from various cultural backgrounds. And this works to create a synergy due to the fact that we are constantly and implicitly expanding our individual boundaries of learning, simply by interacting with each other."
- Pooja Malik,
Group HR Head
Employee Testimonials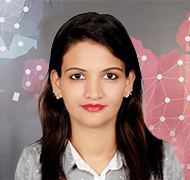 Manisha Sharma
Regional Credit Manager – Rajasthan, Gujarat & Maharashtra
"The culture at DMI Housing Finance is transparent, every employee, irrespective of their position is given a chance to be heard, and there are ample opportunities available to those who wish to build a career here. If you want to work in a good environment, you can join any place, but if you want to work in a great environment – this is the place."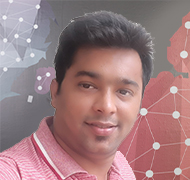 Rohit Maheshwari
Cluster Credit Manager – NCR
"Joining DMI Housing Finance was one of the best decisions, I have made. Here everyone has the freedom to share their ideas and execute them. There is a true sense of belonging, respect, and involvement at each level. I am glad to be a part of this company and a great supportive team!"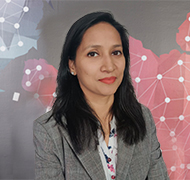 Shilpi Varshney
Senior Manager - CS & Compliance
"It has been such an amazing experience with DMI Finance. I am never afraid of taking on new challenges because of the affable and accessible senior management. At, DMI I have an opportunity to execute tasks in my own way and yet stay aligned with the organization's goals. The growth of the company is well reflected in the growth of its employees."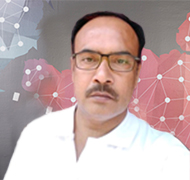 Yogendra Singh Solanki
Cluster Manager - Rajasthan
"The work environment at DMI Housing Finance is very enriching, team members are great and it feels more like a second home. I have learned a lot in these years and have always felt great about getting a chance to work with such a young, smart, and energetic team. I feel very elated to be associated with DMI and look forward to working here for a long time."
Rajesh Kumar Yadav
Relationship Manager – Delhi
"I have got lots of opportunities to explore and try different strategies. The learning is great through internal/external training and the growth opportunities are endless. As a family man, DMI provides a great work-life balance so that I can spend time with my family. DMI Housing Finance is definitely one of the best places to set foot into for a positive career start."