Senior Leadership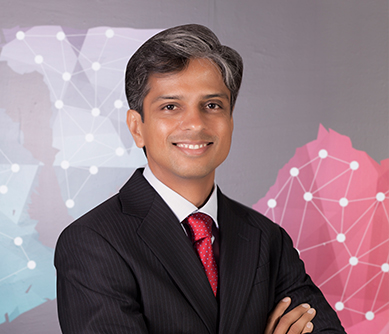 Shivashish
Chatterjee
Director
Shivashish Chatterjee is a Co-Founder of the DMI Group where he is a driving force behind the Group's vision and strategy.
A 25-year veteran of international financial markets, Shiv brings a wealth of experience in Global Fixed-Income trading and analytics that complements and informs DMI's activities. Shiv spent the vast majority of his Wall Street days at Salomon Brothers, a storied fixed-income powerhouse that was eventually acquired by Citigroup Inc. One of the youngest-ever Managing Directors at Salomon Brothers and Citigroup Inc., Shiv held a wide variety of positions spanning core research in interest rate and prepayment modelling to trading a range of interest rate derivatives and mortgage-backed securities. He became Co-Head of all securit ised products trading in North America in 2004 before leaving in 2008 to start DMI.
He graduated from Harvard University in 1995 with a Bachelor of Arts degree, Magna Cum Laude in Applied Mathematics. He is very active in Harvard alumni activities in NY City including serving on the Schools Committee for the Greater NYC area. Shiv is very passionate about technology and is an active angel investor in technology startups.
Read More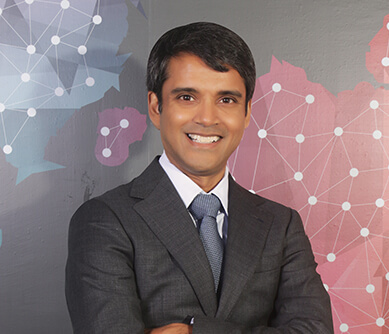 Yuvraja C.
Singh
Director
Yuvraja C. Singh is co-Founder of the DMI Group, where he is jointly responsible for all aspects of the firm's activities.
Mr. Singh brings over two decades of experience in finance to his role, with an expertise in fixed income structuring, trading and risk management. He began his career in the risk management department at Commodities Corporation, a leading commodity and futures trading firm, now a part of Goldman Sachs. In 1995, he moved to Wall Street, trading mortgage-backed securities at Lehman Brothers and eventually running the firm's mortgage derivatives desk. In 2000, he took on a new challenge and followed his entrepreneurial passion, becoming partner at Compro Technologies, a small software development firm in India. In 2003, Mr. Singh returned to Wall Street and joined the Fixed Income Department at Citigroup, where as a Managing Director he oversaw the agency CMO fixed rate and IO/PO trading desks.
Mr. Singh is a graduate from Princeton University's class of 1994, with a B.A. in Economics. He currently serves on the Board of Governors of The British School in New Delhi and on the Founders Council of the MS Chadha Center for Global India at Princeton University. He lives in New Delhi with his family.
Read More